WordPress is popular platform of blogging due easy to learn  & nice features. A standout feature is WordPress' themes, which are highly customizable and allow you to design your website to match your brand.There are Premium WordPress themes allow you more ability to customize than the free layouts, which tend to be more clean and simple.Here is I am showing you list of  some premium themes.
GREATMAG PRO
GreatMag Pro builds on  free theme GreatMag,adding many new and exciting features .GreatMag Pro is perfect for online magazines or blogs.This theme also used for business, informational websites and many more.The theme is responsive work with all devices Desktop,Laptop & Mobiles.
NEWSANCHOR PRO
NewsAnchor Pro  is builds on  free theme NewsAnchor. This is an easy to use magazine theme, great for online news sites that want to have a fresh and modern look. NewsAnchor comes with pre-built widgets, color options, easy access to 650+ Google Fonts and much more.
Nexus
Nexus is a nice magazine theme packed full of custom widgets and content modules that give you control over your website.The Nexus comes with features like Homepage Builder,Unlimited colors,custom widgets.
Lucid
Lucid is a sleek and modern magazine theme that does a great job displaying tons of content while at the same time avoiding the feeling of clutter.Lucid is Responsive so that your website will display beautifully and intuitively on all devices. Lucid uses CSS media queries to trigger different layout sets at various screen sizes. No longer will you need to zoom and scroll around when browsing on your mobile phone.
Bold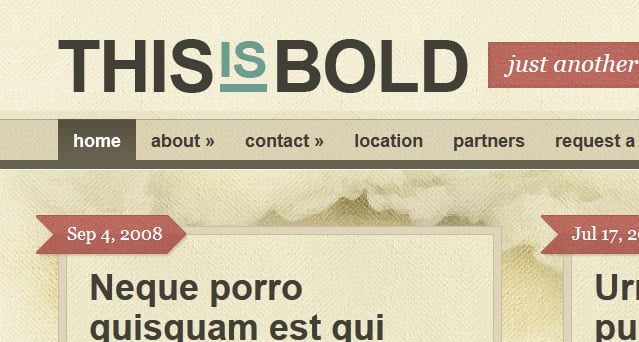 Bold theme is good for both Magzine & News Paper Websites.This theme features a combination of bold typography, loose sketchy qualities and heavy textures. Bold features a robust set of theme options, as well as 5 unique color schemes. With its unique and playful style, Bold will surely help your blog stand out from the crowd.
Origin
Origin is a stunning grid-based theme that tells a story through imagery.Origin is also best for Portfolio,Photography, Corporate & Business Websites. The theme is also responsive, meaning it will look and work great on mobile devices as well. If you are an artist looking to showcase your latest work, or if you are a blogger looking to give your visitors a fun new way to browse your latest posts, then Origin is great choice for you.
Thank you for visiting Themify and reading this article! We highly appreciate it!